---
Customize and Download a Braille Label
Please Note: It has not been independently verified that this braille label generator is standards-compliant. Use at your own risk.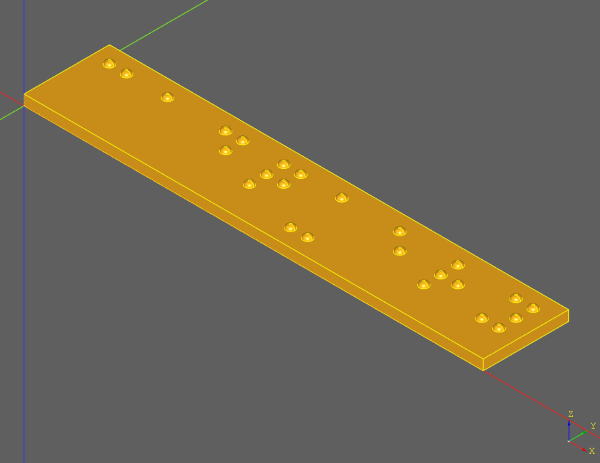 Instructions
Step 1: Enter the text you would like to have on the braille label in the Braille Label Text box.
Note on Step 1: Only letters A-Z (converted to lowercase) and spaces are supported at this time, and the text is limited to 100 characters in length.
Step 2: Choose the File Type.
Note on Step 2: If you are not sure which format to choose, STL is a safe format for 3D printing. AMF is a more full-featured 3D printing format, and STEP is useful for interchange with other CAD systems and CNC machines.
Step 3: Click the DOWNLOAD button. The model will take a few seconds to generate, and then will download to your device.
---
© 2018-2023 7B Industries